Complete Billing Systems

CBS Navicert EMR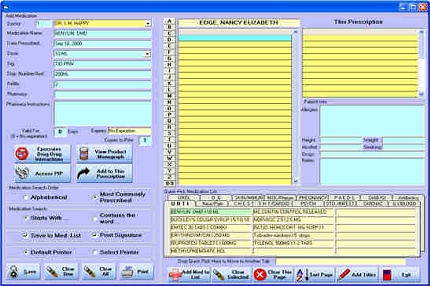 (c) 2013 Complete Billing Systems - All Rights Reserved

Finally! A true paperless office that allows you to organize your patient notes without breaking the bank.

Our EMR SOAP Notes quickly interfaces with most scanners. Navicert is compatible with Dragon Dictation software. Navicert watches what you type and builds lists of your common phrases to speed you through your note taking. You can also build custom templates to make note taking a snap.

The Summary Page shows you the patient's current problems, tests, treatments and medications at a glance.

You can quickly print requisitions and prescriptions which are stored in your patient chart for future reference.

There's no better EMR solution in Saskatchewan.